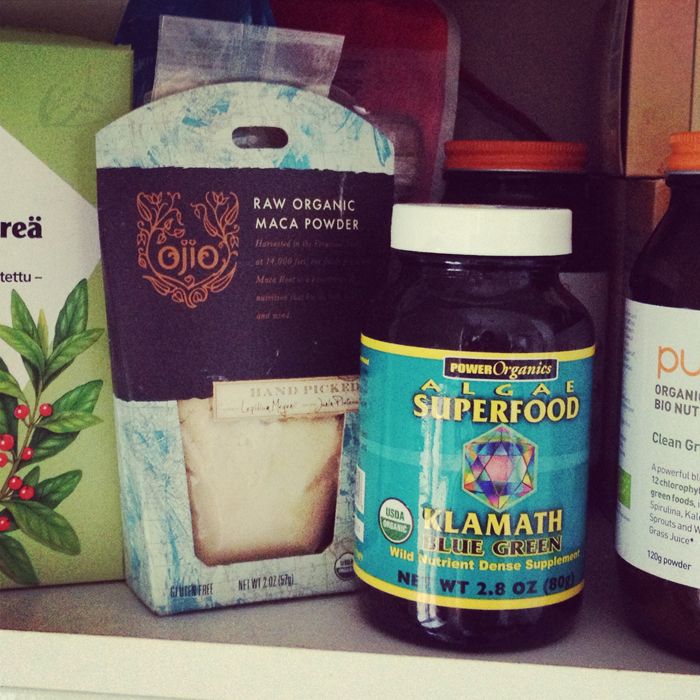 My absolute favorite supplement is one of the most nutrient dense foods on the planet - the Blue Green Algae (harvested from Upper Lake Klamath in South Oregon). I mix 1/2-1 tsp in my morning juice every day and here's why:
It contains 50-70% protein. 
It's a well know source of over 64 vitamins and minerals (!) - All the nutrients a body needs. 
Helps combat fatigue - Increases energy.
Contains significant amount of the omega-3 fatty acid ALA. 
Boost and regulate the immune system and fights inflammation. 
Helps balance cholesterol levels and gut flora. 
It increases mental energy, concentration and mood.
Highly effective for heavy metal detox (not the music genre though…) :)
…and this is just the tip of the iceberg!
I get my Blue Green Algae from iHerb.com or RåVaruButiken (if you live in Sweden).