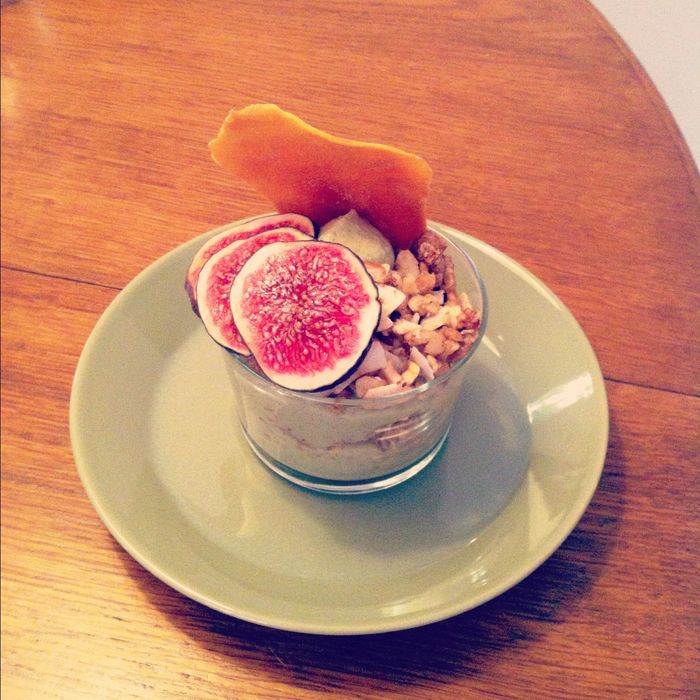 I had a breakfast date with a friend this week and this is what we enjoyed:
- Raw nut granola (see recent post) layered with an avocado/banana/apple rawghurt (very simple; mix one avocado, one frozen banana, one apple, some lemon juice and zest and real vanilla into creamy "yoghurt"). Decorated with figs and dried mango.
- A bowl of papaya with lime
- A bowl of different raw bars cut into smaller pieces
- Carrot juice
- Cup of tea
Such a perfect start on a day!