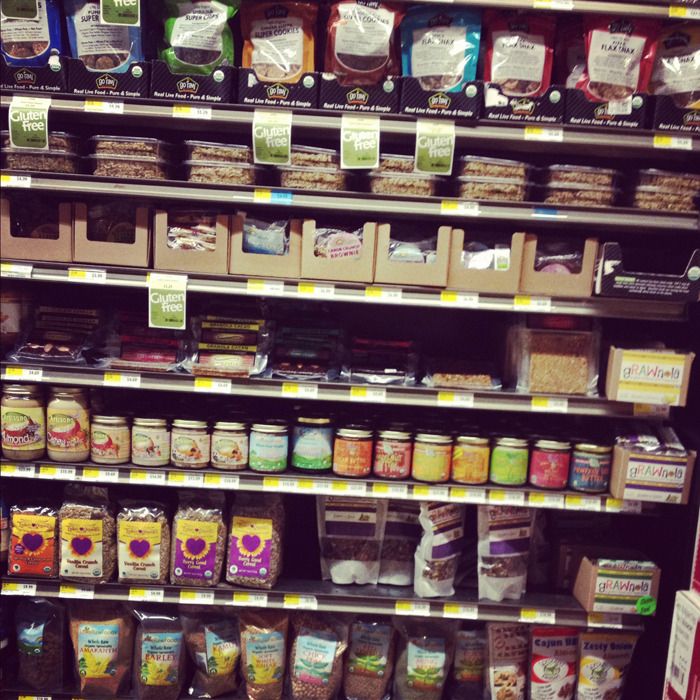 Just got back from a fantastic road trip in the US. What an adventure! Hung out at Whole foods (oh, the LOVE!) a couple of times and especially at their raw food section (of course). This shelf is from WF Asheville, North Carolina. Bought like half of the stuff on there :) Raw food is so much funnier/more inspiring in the US. *NOT bitter*.  
Anyways yada yada yada…I'll show you some of the stuff that I bought in another post. NOW…on to the winner of the RAW NUT BUTTERS! Thanks to everyone who participated and "liked" my facebook page. You're awesome! 
But this time the winner is…..JOHAN! 
Please send me an email with your address and a package of nut butters will be sent your way! xoxo
mintylemonherbs reblogged this from veganparade
veganparade posted this