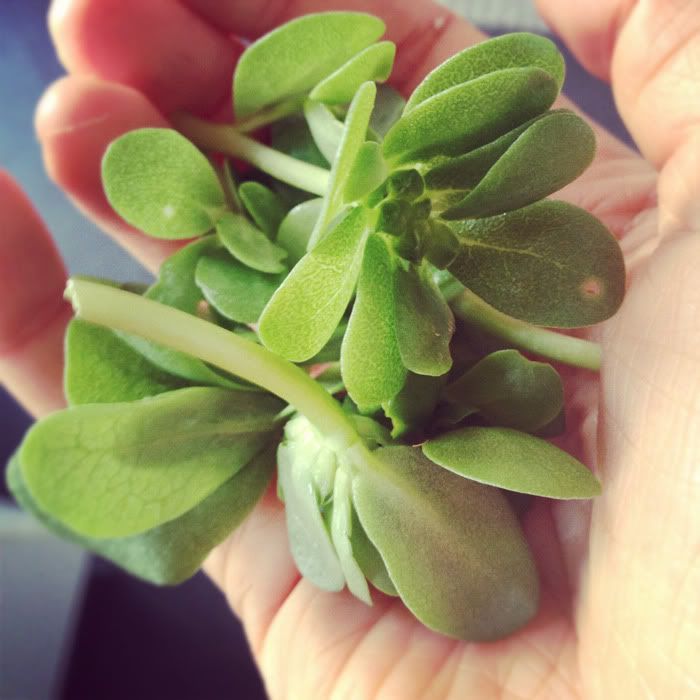 Hello! No more summer laziness. From now on more BLOGGING! A couple of weeks ago I got my hands on some lovely purslane. I GOT SO EXCITED. Purslane (in swedish; portlak) is a huuuge favorite of mine. But sadly, it's really hard to find. At least where I live. It's such a shame considering how nutritious it is. When I was a kid my mom used to grow it in our garden. So if you're lucky enough to have a garden - grow some purslane! 
"Researchers have found that purslane has the highest amount of omega 3 & Vitamin A among plants. Purslane is not only a good source of fatty acid, it also offers plenty of minerals, including, zinc, phosphorus, manganese, copper, magnesium and calcium."
Also, don't you just love the name? Purslane. Purslane. Purslane.
lingchih28 likes this
sixtydayjuicereboot reblogged this from veganparade
veganparade posted this