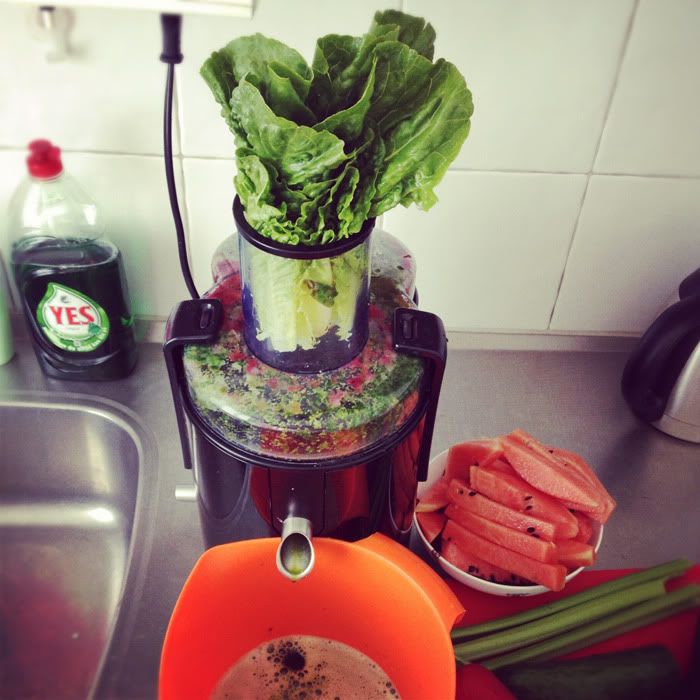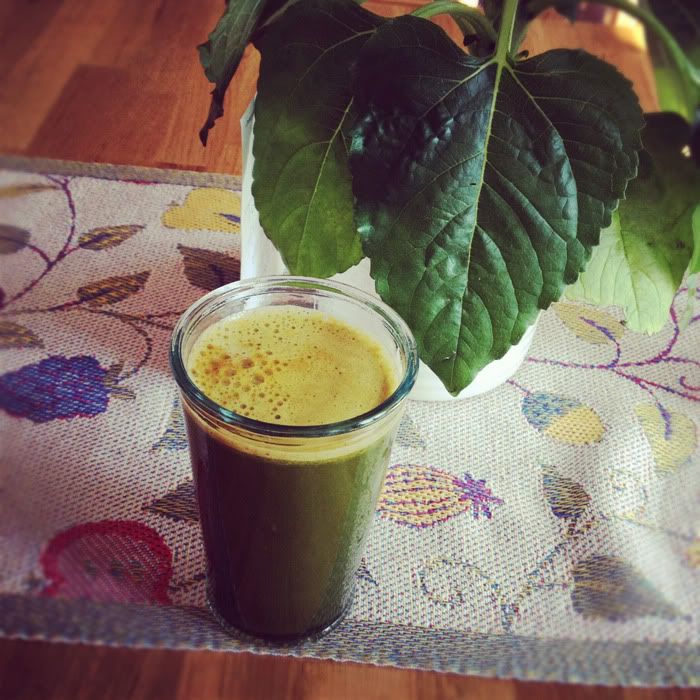 Say hello to my little friend - The juicer! I love him (yep, it's a male). Every morning I give him 10 pounds of veggies and in return I get one glass of juice. Something like that! Do you have a favorite juice combination? I would love to get some ideas!
Here's two favorites of mine:
Green one
2 stalks of celery, 1 apple, 1 cucumber, a bunch of baby spinach leaves, fresh mint, 1 lime and a knob of ginger. 
Red one
2 beetroots, 2 carrots, 2 apples, Half a lemon and a knob of ginger (always ginger!!)
XX
lingchih28 reblogged this from veganparade
veganparade posted this