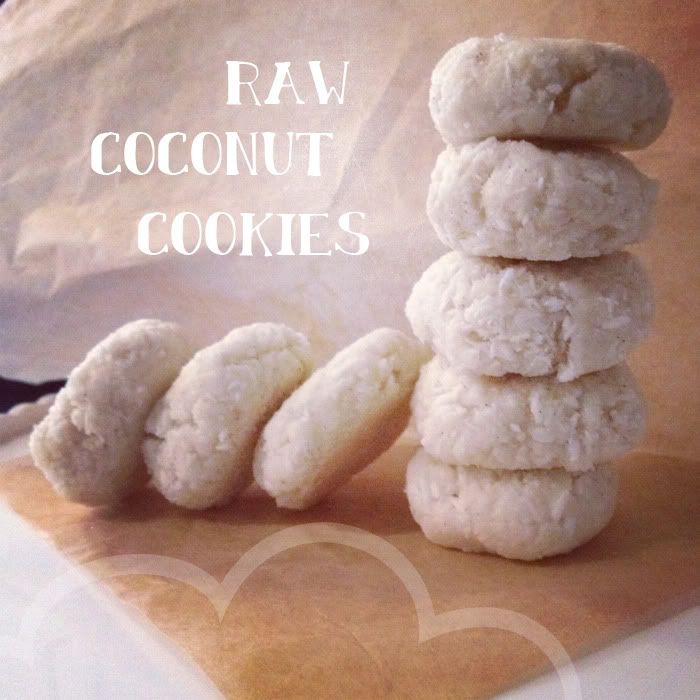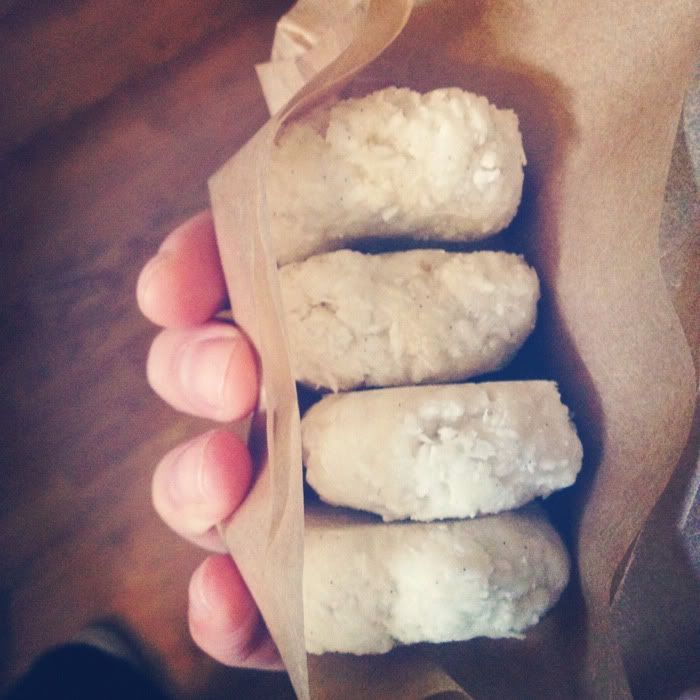 Here's a recipe to all of you coconut lovers out there. These cookies are best served from the freezer and are really "crumbly" just like a cookie should be! But the best part is that they are easy to make and have a wonderful buttery and coconutty-flavor to them. What are you waiting for? MAKE THESE! All you need is;
(Makes about 18-20 cookies)
- 200 grams of dry shredded coconut 
- 100 grams of dry shredded coconut (yes MORE shredded coconut!)
- 100 grams of almond flour
- 1 cup of coconut oil 
- Seeds of one vanilla bean
- 0,5 cup light agave
- 1 tsp salt
________________________
In a bowl: Mix 100 grams of shredded coconut with the almond flour. Set aside.
In a high speed blender: Pulse 250 grams of shredded coconut into a "coconut flour". When it's done you add the coconut oil, vanilla bean, the agave and the salt. Mix it again until you have a creamy texture (Oh, the SMELL! Coconut and vanilla. Yum yums!). 
Back to the bowl: Pour your "coconut cream" over the shredded coconut and almond flour and stir until you have a dough that holds together but isn't too "loose" or too wet. If it is add more shredded coconut. Make small round cookies from the dough and put in the freezer until they're firm and ready to be…..EATEN!
//Lots of love from another coconut lover!