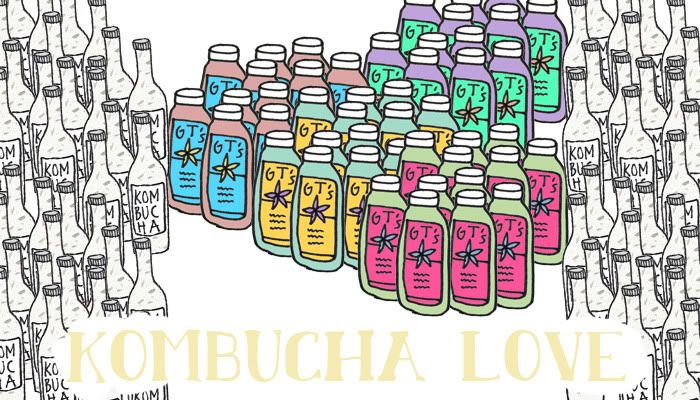 As you may or may not know I have a severe Kombucha addiction. Kombucha is something I NEED every day. A day is not complete without Kombucha! Haha. True story. I really want to buy myself a kombucha baby to feed. Anyone who has any experience with that? 
Here's some awesome benefits from drinking THE MIGHTY BOOCH;
- Kombucha is a top notch IMMUNE BOOSTER.
- Kombucha BALANCE the body. It supports the liver, blood and digestive system and help normalize and regulate PH and/or acidity in our bodies. 
- Kombucha increase metabolism!
- Kombucha is a great DETOXIFIER and since it's full of good probiotics (supporting the beneficial bacteria) you intestinal flora will THANK YOU! Healthy gut, healthy body you know! 
- With drinking Kombucha you get a lot of vitamin-B (particulary B1,B2,B6 and B12), vitamin-C and ANTIOXIDANTS.
Well, the list can go on and on and on…
While writing this post I actually have been drinking a bottle of booch. The apple/ginger-flavor from this lovely Swedish brand. It reminds me of my favorite flavor from Synergy/GT's - Gingerberry (Which I miss so much!). SO GOOD!! xx
More fact posts;
—-> 10 reasons to eat and love CHIA SEEDS
—-> 10 reasons to eat and love GOJI BERRIES
—-> 10 reasons to eat and love COCONUTS
—-> RAW CACAO LOVE
intrinsicxbeauty reblogged this from veganparade