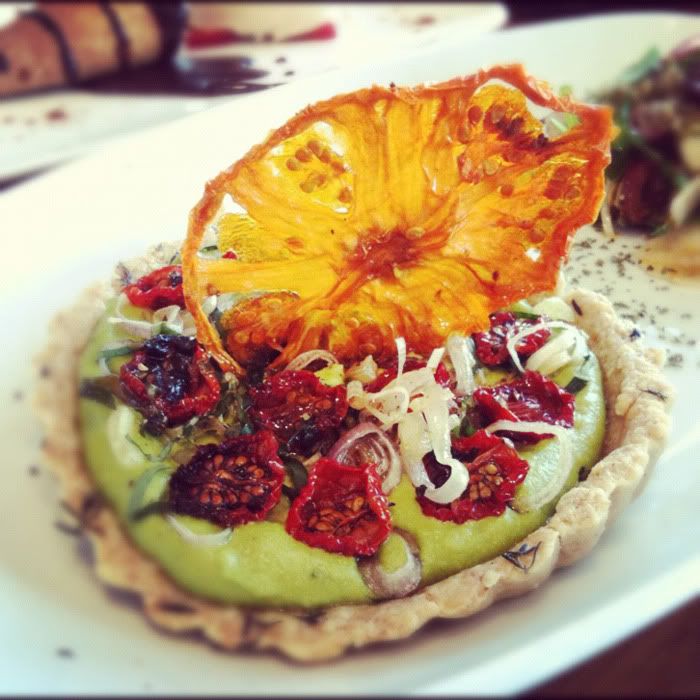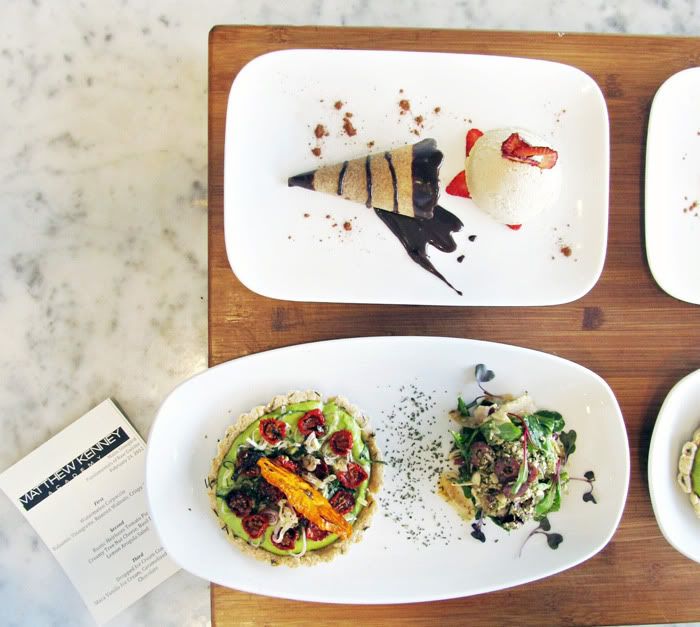 After what must have been the FASTEST four weeks of my LIFE it was time for our FINAL and last day at the Academy. We all got to present a three course menu (and execute two of them) and this was my menu:
First - Watermelon Carpaccio With Balsamic Vinaigrette, Nuts and Crispy Zucchini.
Second - Rustic Heirloom Tomato Pie With Creamy Nut Cheese And Fennel/Arugula-Salad.
Third - Dropped Ice Cream Cone With Vanilla/Maca-Ice Cream, Caramelized Strawberries and Chocolate.
I have to admit. I've been kind of doubting my self and my menu a couple of times this week. Which I suppose is normal when you put a lot of YOU in something and want to perform at your very best. But on the final day I felt CALM. And while I was plating the radio played one of my favorite songs by The Elected called DON'T BLOW IT. Haha! I didn't blow it! I was happy with what I presented (although my plating would have been a little bit better if I had more time). But it tasted good and one of my teachers even called me "crazy talented". So, PHEW!
I wish I could show you what everyone else did for their final menu. I was SO blown away by all of the amazing and creative dishes that people presented. Everything was edible ART. AMAZING! Raw Food at its very best. 
I'm so sad that this little adventure is over but so HAPPY/GRATEFUL about the experience and everything I've learned, all of the new friends I've made, all of the good food I've done and tasted. It's been an experience for life and I know I'm coming back here again. FOR SURE! 
If you're interested in the course don't hesitate to ask me questions. I'm happy to answer! And if you're interested in the course - don't hesitate to ENROLL! :DD
(The three bottom pictures is taken by my friend Celia, thanks love!)
tonyroids likes this
iamthegirlwholovesyou likes this
veganparade posted this