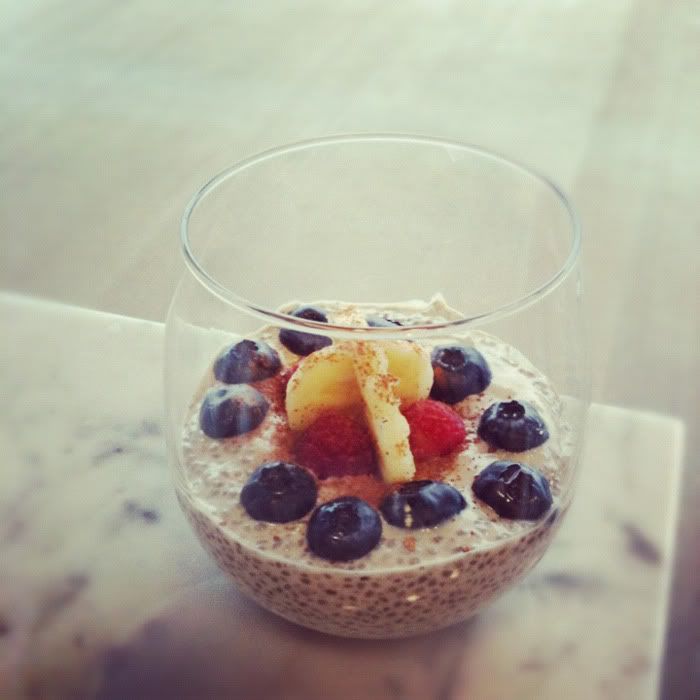 Last week at the academy. It's SUPER-depressing! I'm not ready to go home AT ALL. But chin up, cheer up! Will enjoy these last days to the fullest! Today we started the day by making CHIA PUDDING! Have I mention how much I LOVE chia pudding? Oh, I think I have!! We made this delicious version with freshmade almond milk, banana and a chai spice-cream on top along with fresh berries and banana. It was soooo good.
Ps. If you're a Swede don't forget that you still have 20% off on chia seeds at Råvarubutiken.se. CHIAPARADE is the discount code! The offer is valid all through february! 
The rest of the day we dedicated to recipe testing for our final menus! 
mdtepsic likes this
iamthegirlwholovesyou likes this
veganparade posted this