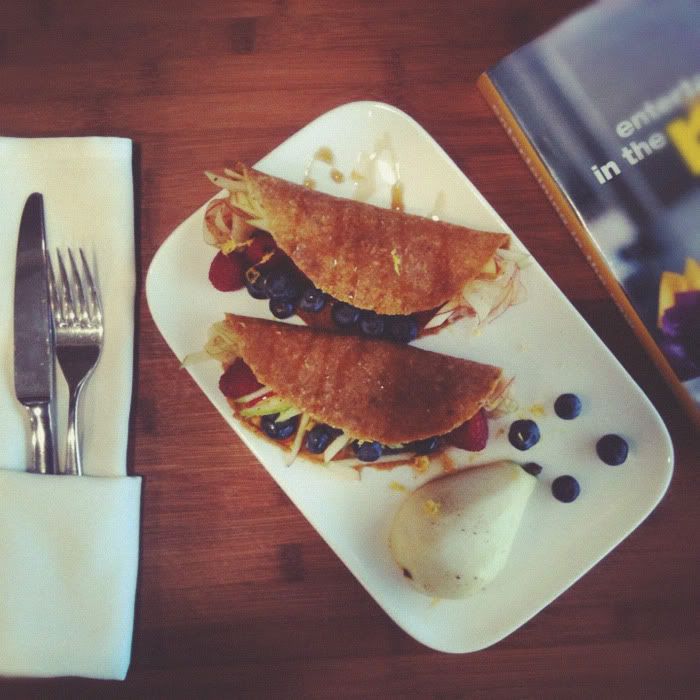 This is what I had for breakfast today. Not bad, huh? We made these fruity mango crepes and filled them up with lots and lots of berries, pears and apples (marinated with some lemon, agave syrup and spices). Mmmm! 
We also made: Chocolate chips cookies (all I can say is ooooaah my!), garlic bread and hamburger buns. But they are all in the dehydrator so you'll have to wait until tomorrow!! *cliffhanger* 
Otherwise my head is FULL of recipes and ideas as I'm trying to sort out a three course menu for next weeks final/graduation. It's A LOT to think of and I (of course) want to perform at my very best. I'm a little bit scared! Getting lots of inspiration from this book!
laurenkaii likes this
iamthegirlwholovesyou likes this
veganparade posted this