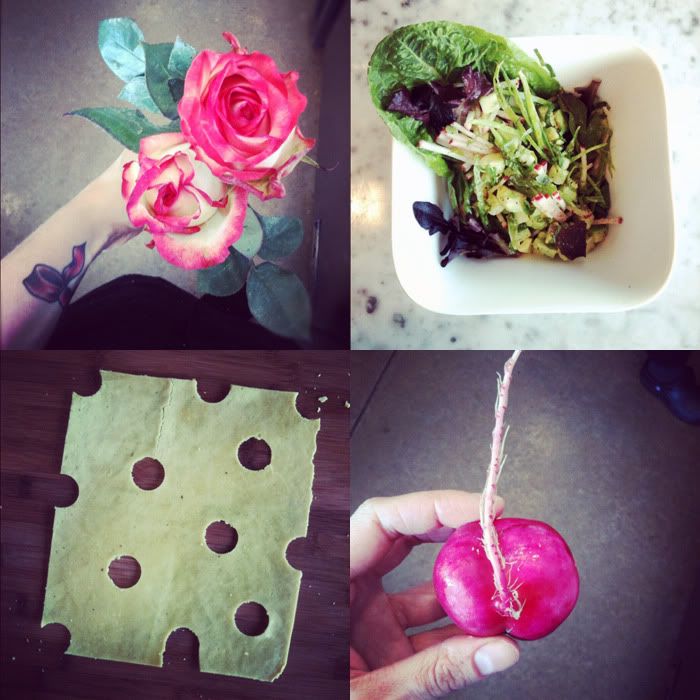 1. Happy Valentine's Day! Got these two roses from one of my sweet classmates. Naaw!
2. Avocado, Radish, Cucumber shopped salad in a dressing of lemon, olive oil, vinegar and mint. So light, so fresh, so crunchy, so creamy, so goood! I've been craving for a BIG salad (you know, like Elaine in Seinfeld) and today I got one. Happy!
3. Swiss Cheese, Ta-daa! Made by cashews, coconut meat, lemon juice, probiotics and some turmeric for color. The probiotics really gives this cheese that slightly sour "cheesy"-taste. I really liked it. 
4. One big radish! Kind of looks like a pig butt, don't you think? With a really long tail…
We also made some cultured coconut yoghurt, kefir and chocolate chips. Tomorrow we'll be making raw chocolate chip cookies!! Chips O'hoy!
iamthegirlwholovesyou likes this
lil-ugly-mange likes this
veganparade posted this