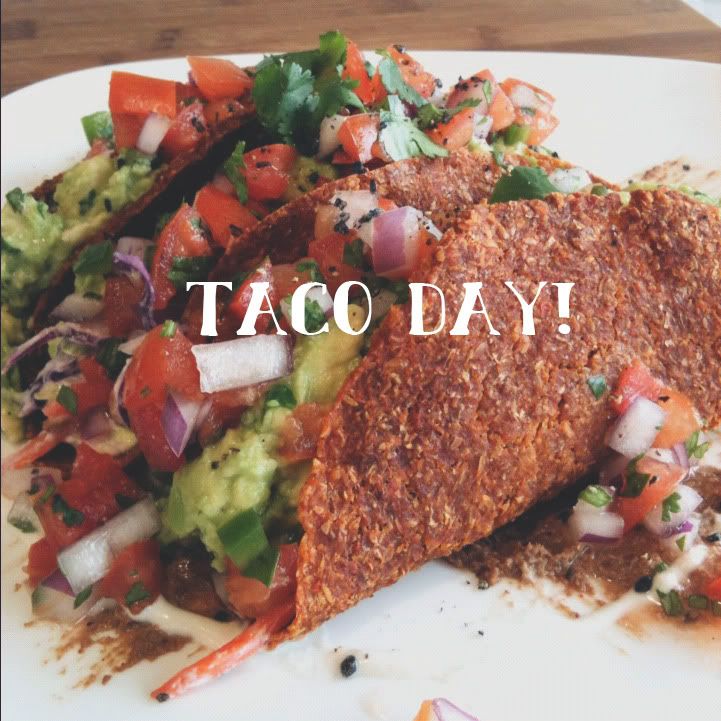 Only one picture today because today was TACO DAY! 
This amazing raw taco was made with…
- Soft corn tortillas (dehydrated)
- Cabbage slaw (cabbage, carrot, green onion and cilantro tossed in a "sour cream")
- Pico de gallo (roma tomatoes, more cilantro and red onion)
- Guacamole (EVEN MORE CILANTRO!)
- A tart sour cream
- Cacao mole (spicy spicy mole with sunflower seeds, cacao, chili, smoked paprika, cayenne, chipotle and garlic)
Since I love cilantro, CUMIN, avocado, chili…FOOD…and yeah, TACOS! I kind of loved every bite of this. Will definitely do them again when I have the opportunity. They actually have it here on the menu at Matthew Kenney Oklahoma <—LINK. So if you live close by you HAVE to come and try for yourself! Tomorrow is PIZZA DAY! 
iamthegirlwholovesyou likes this
veganparade posted this