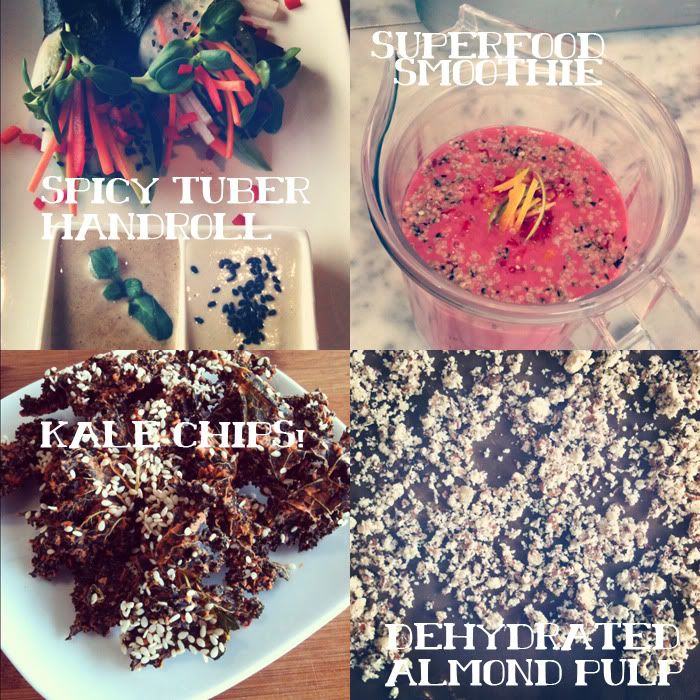 1. Spicy Tuber Handroll with daikon sheet, julienned veggies and avocado + an almond chili sauce and wasabi mayo. Awesome!
2. My own superfood smoothie = banana, raspberries, strawberries, lime, ginger, maca, mesquite, hemp seeds, almond milk and agave!
3. Kale chips! Did a paprika, chili and ginger flavor to it. So happy with the result!
4. Dehydrated almond pulp from the almond milk we made yesterday. Processed it into a flour and made rosemary croutons with it!!
Another day in the happy food factory. LOVING EVERY MINUTE OF IT! 
393142228100708058 likes this
iamthegirlwholovesyou likes this
eatingtoheal likes this
veganparade posted this