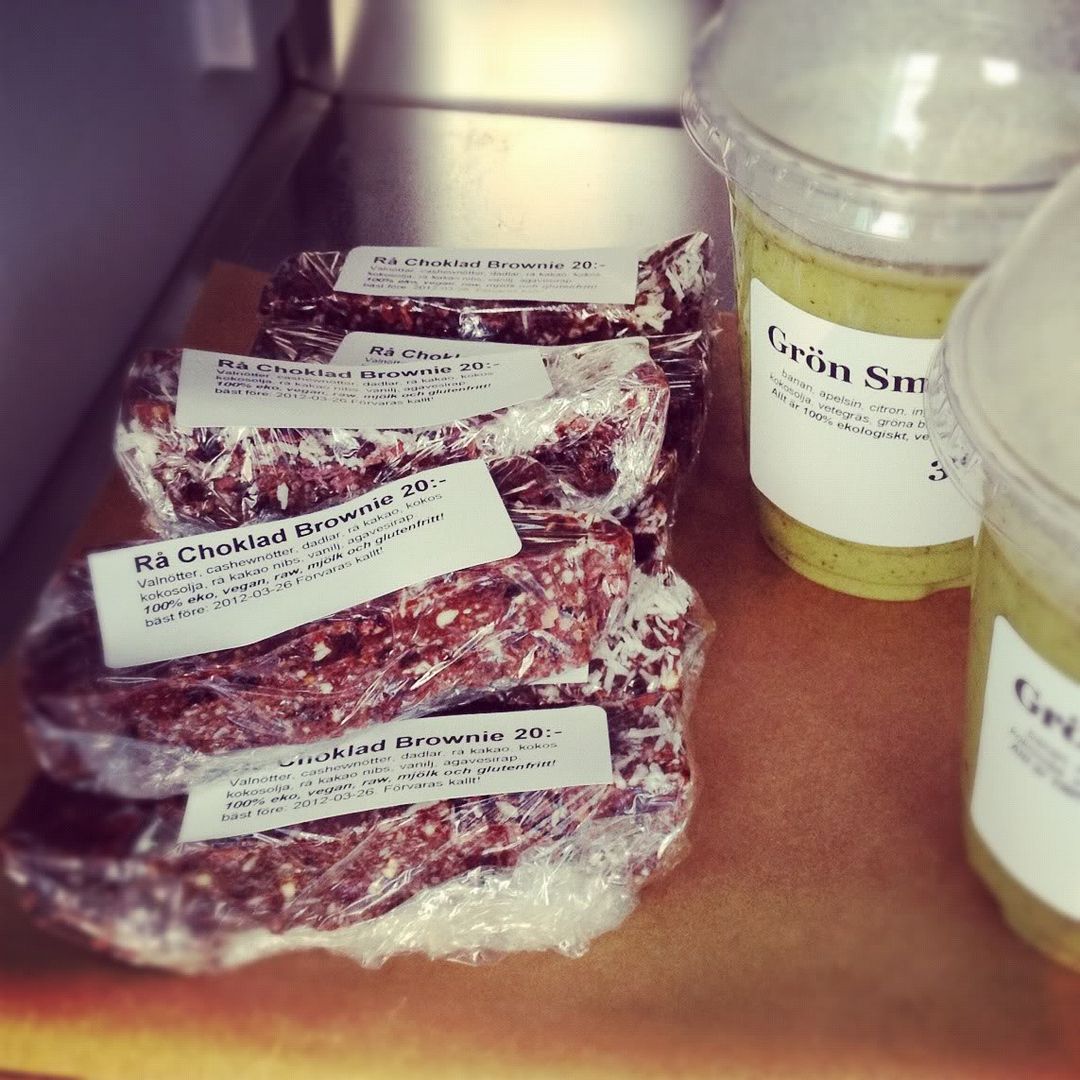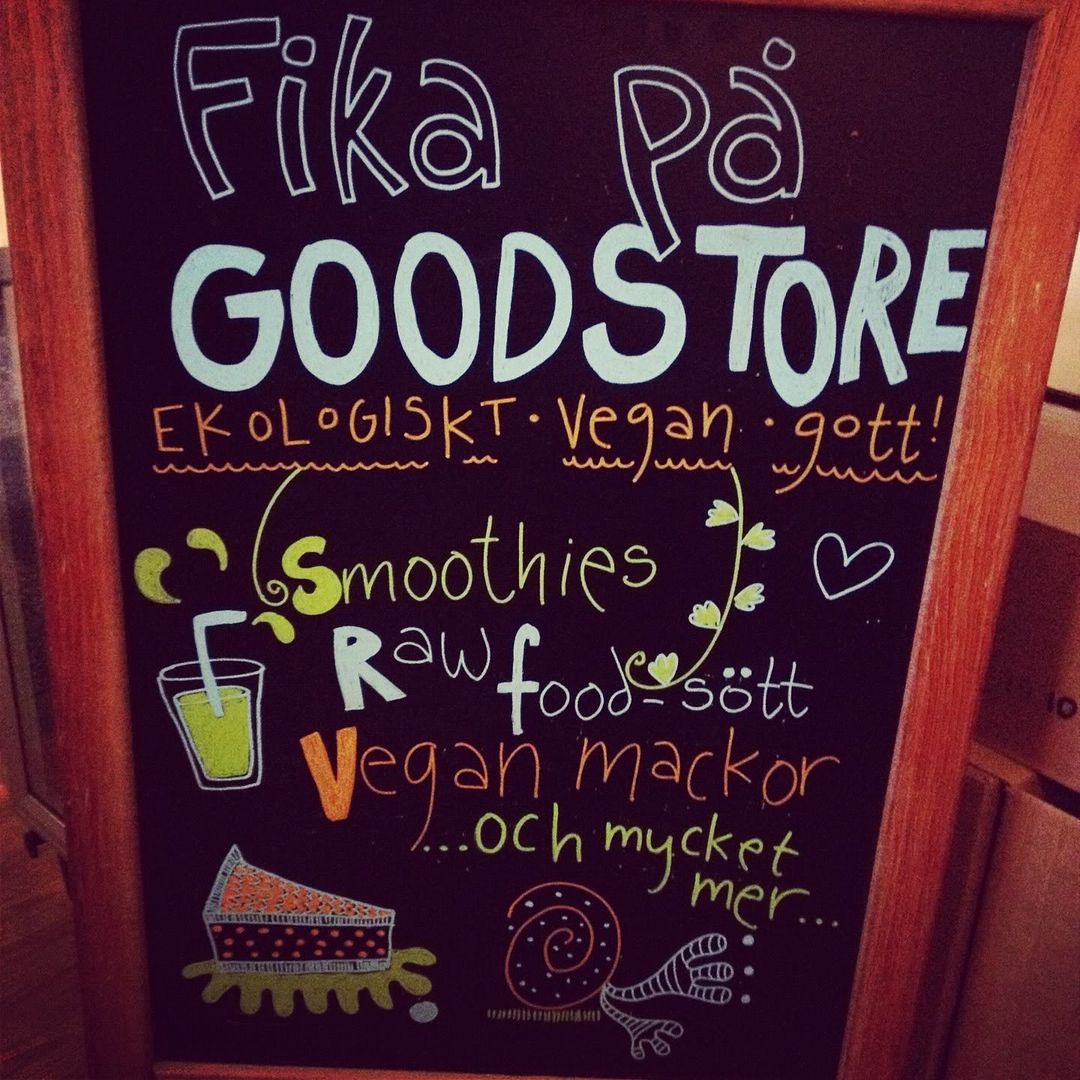 So, ever since I got back from Matthew Kenney Academy I have been working on a raw vegan cafe menu at work (I work in a small organic and vegan food store). And yesterday we opened up! Right now it's mostly for take-away but in the near future we'll have some tables and chairs squeezed in by the window (when I say the store is small I mean SMALL!). Close to the store there's a very popular park though that's usually VERY crowded in the summers so the idea is also that people could (and should!) bring their raw goodies with them and sit outside in the sun! Since I'm the head of the kitchen this has been my project alone. I've been given free hands by my boss to do whatever I want really. It's been SO MUCH fun! The menu is quite simple yet delicious and appealing. It's going to vary as well and expand as we're getting closer to summer. Here's what I put on the menu for now:
- Raw Smoothies (One green and one berry-based. Recipes vary)
- Raw chunky chocolate brownie
- Creamy cashew/orange chia-pudding
- Coconut bites (the ones I called macarons in the last post but I decided that 'coconut bites' was better)
- Raw spicy carrot cake
- Vegan sandwiches (not raw) :)) 
Yep. You all should come and visit me soon and I'll treat you on something of the above! :)) For you who already lives in Stockholm - Come to Goodstore, Skånegatan 92!